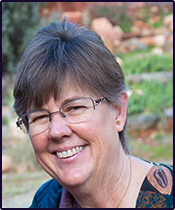 Kathy Dunham
Broker/Owner, ABR, MCNE, Realtor®
I have been assisting clients achieve their real estate goals since 1995.  I owned an independent real estate company in Houston, Texas before making my home in Sedona in 2009.  Soon after moving to Sedona, I opened an independent real estate company.  My background includes a career in banking and law, each involving aspects of real estate.
I am known for my dedication, loyalty and high ethical standards.  In addition, I feel it is very important to keep up with the latest technology and trends.  I believe owning a home represents security and stability and I find it very satisfying to assist clients in achieving this goal.
I have gone through extensive training as a Master Certified Negotiation Expert.  In this endeavor, I learned the Harvard Business School negotiation skills tailored to the real estate profession.  I am also credentialed as an Accredited Buyers Representative, although I represent sellers as well as buyers.  In addition, I am a member of the Sedona Luxury Real Estate Professionals.  We represent the top 10% of the Sedona real estate market in home and land sales.
In addition to my love for working in real estate, I am very passionate about sustainability and water is a huge part of that.  I served on the Board of Directors of Oak Creek Watershed Council from 2013 to 2018.  My original role in this nonprofit organization was Managing Director of Friends of Oak Creek.  I work with water sampling and water quality, educating residents and visitors as to how precious water is to life and in particular, how important Oak Creek is to our community.  I am an avid birder and a member of the Northern Arizona Audubon Society.  I am also a volunteer neighborhood coordinator with the Yavapai Food Council Green Bag Program, a member of the Verde Valley Archeological Center, Museum of Northern Arizona and a volunteer member of the Crossing Worlds Hopi Project team.
If you are interested in buying or selling a home in the Sedona Verde Valley area or if you have any real estate questions, I would love to hear from you.  Please contact me at 928-274-6227 or kathyinsedona@gmail.com.
---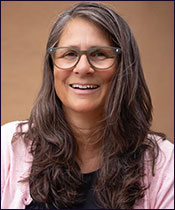 Laura Jones
Realtor®
I've spent the past 25 years loving the Sedona Verde Valley area, first as a visitor and for the last 15 years as a resident. I have spent years fixing up my historic Clarkdale bungalow and working to preserve the Verde River. My community involvement has given me a unique opportunity to visit with hundreds of homeowners across Sedona and the Verde Valley This work gave me the chance to see beautiful homes and properties and to learn first hand what makes our communities special.
I'm looking forward to bringing the understanding to helping people find their next home.
Please contact me at 928-639-1159 or laura.steadfastre@gmail.com.
"Kathy found us the perfect home; however, she was never pushy, even during the final negotiation. Like most home purchases, there were a couple bumps along the road and Kathy calmly worked with us and the seller to find an acceptable solution. And, Kathy has been a huge help to us after purchasing the home, as she has always made herself available to find a local resource, deal with the challenges of a second home and generally being a fantastic person."
"Kathy Dunham and Steadfast Realty found the perfect home in Sedona for us! Kathy was there every step of the way and went way above and beyond to assist us and negotiate the best purchase price possible . . . Much of the buying process took place while we were out of state, so we had complete faith and trust in Kathy to represent us during the times we could not be present."
"My husband & I used Kathy Dunham to purchase our home in Sedona & the whole process could not have gone any smoother thanks to Kathy. Any hiccups that we encountered along the way she knew exactly who to contact to help us solve the issue. Kathy monitored the process & kept things moving smoothly even as we left AZ to go back home to MN . . . We couldn't have asked for a better Realtor to work with!"
"Laura was super responsive to all of our questions and worked diligently to find us the perfect home in an extremely tight market. To say she went above and beyond would be an understatement! We sure appreciate you!"
"Laura Jones is the perfect person to work with – every question or issue was addressed immediately. The coordination, ease and quickness of the sale made the purchase of our life long dream home was truly a miracle. Thank you so much! And yes, my brain is exploding with ideas for the garden!"
"Laura's customer service is above and beyond any other agent I've worked with. All questions and concerns were answered in a professional manner. The sale of my home was smooth and effortless on my part. It was a pleasure to work with her."